NL: New hemp drying and storage systems

After providing drying applications for medical and recreational cannabis, Cannabis-drying.com is expanding their portfolio with drying and storage systems for industrial-scale hemp. "Over the years, the hemp industry has been growing because of the popularity of CBD products. Therefore, we wanted to create a solution specifically designed for this product. We have 45 years of experience drying and storing a variety of agricultural products all over the world. In cooperation with industry experts, we used the combined expertise to develop a drying and storage system for hemp."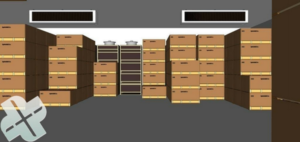 How does it work?
The Hemp will be stored in boxes directly after harvest, in which it can stay until processing,  which results in a logistical advantage. Similar to its cannabis applications, Cannabis-drying.com will use a vertical airflow which runs through the hemp. The temperature and humidity controlled air flowing through and along each hemp plant results in an evenly dried end-product. By minimizing the risk of wet spots, the activation of mold and bacteria is prevented.
"As a producer of cannabis or hemp, you are constantly striving for the best quality product, grown and processed at the lowest cost with an easy-to-manage process. Without a doubt, a smooth continuity of your process is high on your priority list. Deploying one of our systems helps you to achieve this. Our systems include 100% controlled ABC-processor, vertical drying, immediately after it is placed in one of our products. This minimizes any bacteria, mold, mildew, viruses, or pests from affecting the harvest immediately. Overall, this results in a far better end product compared to using traditional drying systems."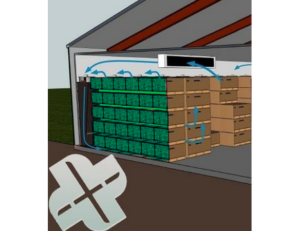 The growing hemp market
In order to develop their new product, Cannabis-drying.com has joined the Cannabinoid Association of the Netherlands (CAN). CAN is an initiative of drug policy advisor August de Loor, and endorses the importance of developing legislation and quality standards for CBD products. The association wants to ensure that the consumer can buy CBD-Products with correct labels that state what is actually in the product and that the product meets all the requirements of laws and regulations. The network of CAN consists out of 31 partners which are all active in the CBD industry, ranging from laboratories, extraction and manufacturing companies, product stores, seed companies, and consultancies.
Cannabidiol (CBD) follows a different path in regulation and legalization because it is a non-psychoactive cannabinoid. Therefore, CBD products are available through mainstream channels. Cannabis intended for CBD products is referred to as hemp as it cannot contain more than 0.3% of the most psychoactive cannabinoid Tetrahydrocannabinol (THC). The increasing popularity of CBD has created a new industry that provides CBD products in recent years. However, proper regulation and quality control for consumers is lacking. CAN aims to change that. Last year, they presented the first official quality mark for CBD products in Europe. The aim of the quality mark is to achieve a quality standard for the production and sale of products containing CBD and/or other cannabinoids and terpenes of natural origin. In addition, the consultancy wants to create a legal basis for these products and promote expertise throughout the value chain. CAN also wants CBD products to meet an industry standard, based on EU guidelines for dietary supplements.
For more information:
Cannabis-drying.com
www.cannabis-drying.com